BLS CPR & AED Classes in Irving
$59.95
American Heart Association AHA BLS CPR and AED Classes
CPR Certification Irving delivers the best CPR classes that ensure you are prepared to help in any emergency. Our program has everything you need to learn about CPR.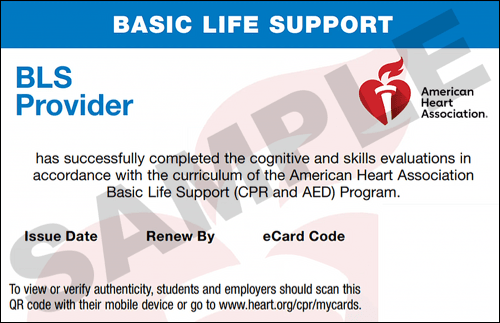 Irving CPR Classes
CPR Certification Irving delivers the best CPR classes that ensure you are prepared to help in any emergency. Our program has everything you need to learn about CPR, including how to —
Give Basic Life Support (BLS) to any age
Perform the seven steps of CPR
Use an AED machine
Be confident in your life-saving skills
Over 100,000+ trainees have attended our comprehensive same-day training — join that number today!
Our CPR Training Includes
Same Day CPR + First Aid Cards
Hands on Chest Compression Training
Rescue Breath Training
AED Usage for Infant, Child, and Adults
Friendly and Relaxed Environment
Professional Instructors
CPR Certification Irving Locations
Irving's Best CPR Classes
Know CPR. Make a difference. Save a life.
There are thousands of people every year that could be saved if more people knew how to perform CPR. Our CPR training is of the highest quality and best price for that very reason. Our mission is to see as many people in the DFW metroplex certified as possible. We are here to help you feel confident in your BLS, CPR, and AED skills because, in an emergency, every second counts.
What is CPR?
CPR is a life-saving technique that combines chest compressions with rescue breaths to restart the heart and unassisted breathing in an individual who has suffered cardiac arrest. If done correctly, CPR can save lives. It keeps blood pumping through the body to vital organs until further medical help arrives.
What to Expect in Your CPR BLS Classes
In your class, you will learn the seven steps of CPR, which include finding a heartbeat, performing chest compressions and rescue breaths, and restoring regular breathing and a heartbeat. You will gain the finest AHA CPR program and fulfill employer and OSHA requirements by choosing us.
All employers and organizations accept our training, including —
Nurses, RNs, and CNAs
Hospitals
EMT/Paramedic Companies
Home Health Aides
Personal Training Facilities and Gyms
Schools (Private and Public)
Hospitality Industry
Construction Sites
Daycare and Other Caretakers
Nursery Caregivers and Workers
Nursing Schools and All Other College Programs
Nonprofits like the Boy and Girl Scouts of America
Firefighting and Other Municipalities
Why Train With Us?
Have access to American Heart Association CPR classes that are hands-on and instructor-led, ensuring you receive personalized training in a streamlined class time and smaller group size.
Receive the nation's most accepted and accredited CPR certification.
Either come to our training facility, or we can come to your medium to large-sized groups.
Leave the same day you train and test — with your CPR card in hand!
FAQS
How do I complete the CPR course?
Sign up today and come to your class. No class prep is required beforehand. Our team will have all the required material, training, and testing for you to receive your CPR certification card that same day.
When can I take my CPR course?
We have weekly AHA CPR classes you can check out on our online class calendar. Sign up today!
When will my CPR certification expire?
Your CPR classes must be renewed every two years to keep you up-to-date and in compliance with the AHA and OSHA.
How long do the CPR classes last?
Class times are approximately 3 hrs.